Home-made Jelly made from Wild Connemara Rowan Berries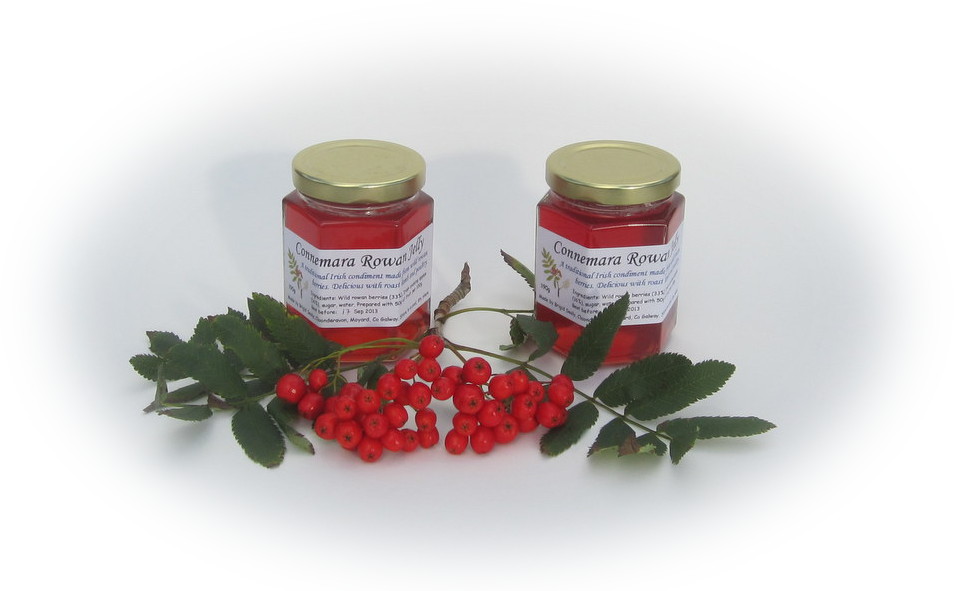 Connemara Rowan Jelly is home-made in my own kitchen from wild berries that I gather near my home in Connemara in the West of Ireland. It is made from 100% natural ingredients: Wild Rowan Berries, Irish apples, sugar, water and nothing else! It is for sale locally in selected Connemara retailers and at local food festivals.
Rowan Jelly, which has a unique bitter-sweet flavour, is traditionally served with roast lamb and game (especially venison) but it is a delicious accompaniment to any roast or barbequed meats and poultry - in my family it is always served with our Christmas turkey! It can also be eaten with scones and butter, or used to make a glaze for pies and cakes.
Rowan Jelly is traditionally made in the more Northern parts of Europe including Ireland, Scotland and Scandinavia. In Finland it is known as Pihlajanmarjahyytelö and in Swedish, it is called Rönnbärsgelé, in German it is Ebereschen Gelee and in Polish it is called Galaretka z jarzębiny. Rowan trees are not native to North America, although they have been introduced there.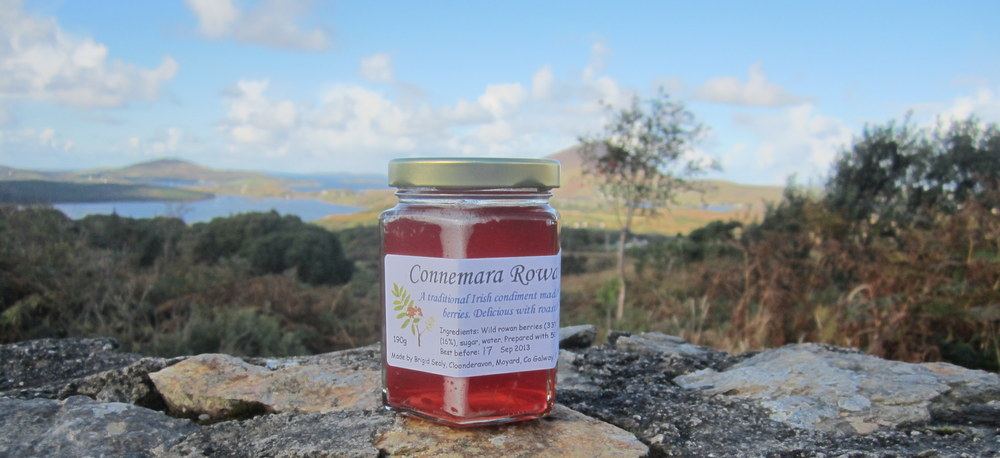 Please contact me at the address or email below for further information. Email me for details about shipping to the EU and USA.
Brigid Sealy
Cloonderavon
Moyard
Co Galway
info@rowanjelly.com